Marketing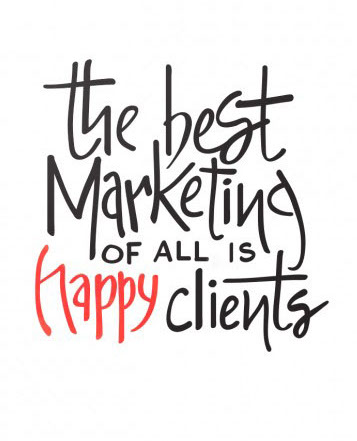 Vogliamo fornire a tutti i nostri professionisti CT Lash la possibilità di crescere ulteriormente il loro business, poiché comprendiamo quanto sia difficile uscire dalla vostra zona di comfort per mostrare al mondo le capacità che possedete. Un fattore importante della creazione di un business di successo è l'uso delle tecniche di marketing giuste. Questo comprende l'ottimizzazione del tuo sito web, la creazione di canali di social media attraverso i quali i clienti possono interagire con voi e la visibilità dei vostri servizi all'interno del vostro salone.
Il mondo è fortemente cambiato negli ultimi anni e in questo ambiente di condivisione di informazioni sempre più globalizzato è molto importante far sì che il tuo business si imponga. Durante la nostra formazione di marketing vi forniremo informazioni chiave su come dispiegare diverse strategie per raggiungere la crescita che state cercando. Sia Caroline che Tirza hanno lavorato nel ramo bellezza per alcuni anni in cui hanno occupato rispettivamente incarichi di Direttore Commerciale e International Sales Manager. Da questa esperienza hanno acquisito una profonda conoscenza del comportamento dei consumatori, delle strategie di vendita e di marketing su misura per i saloni di bellezza. Non vedono l'ora di condividere questa conoscenza con voi e aiutarvi a raggiungere i vostri obiettivi.
Oltre a fornire un background teorico, inizieremo anche ad applicare subito queste informazioni guidandovi concretamente attraverso l'uso dei social media. Se ancora non avete i vostri account impostati correttamente, vi mostreremo come fare per iniziare. Avete già creato le vostre piattaforme, ma volete dare alla vostra ricerca di clienti una spinta? Anche questo è possibile. Abbiamo creato il nostro corso di marketing in modo tale che sia accessibile per i principianti così come per i professionisti esperti.
What does your one day Marketing training include?
What does your one day Marketing training include?
Professional Syllabus
This syllabus contains all the theoretical information with regards to the different marketing strategies that are discussed, this way you can always review them if desired. The focus of this syllabus is mainly on the power of social media, consumer behavior and the increase of your in-salon sales.
Highlights of the training
You will become acquainted with the relevant terminology
We will provide you with practical examples that show how social media can be deployed for marketing and communication ends
You will learn how to manage and monitor your social media accounts
We will set up your accounts together with you
Course details
Course details
Course duration: one day from 10:00 till 17:00
Location: at our headquarters in Rome or at a different location upon request
Contents:
Morning program: theoretical
Website optimization
Consumer behavior
Increasing in-salon sales
Facebook
Instagram
Twitter
Lunch (we will arrange for a full lunch, please advise us at forehand about any specific wishes or allergies)
Afternoon program: practical
Practical application of the learnt strategies
Course syllabus: Key learning points
Website optimization
Consumer behavior
Increasing in-salon sales
Client engagement through social media
Certificate: After successfully fulfilling your CT Lashes Marketing training you will receive an official certificate
Benefits: As qualified CT Lash Professional there are several benefits you will profit from
Exclusive offers in our webstore
Free shipment within Italy
Ongoing salon support
Online salon finder listing